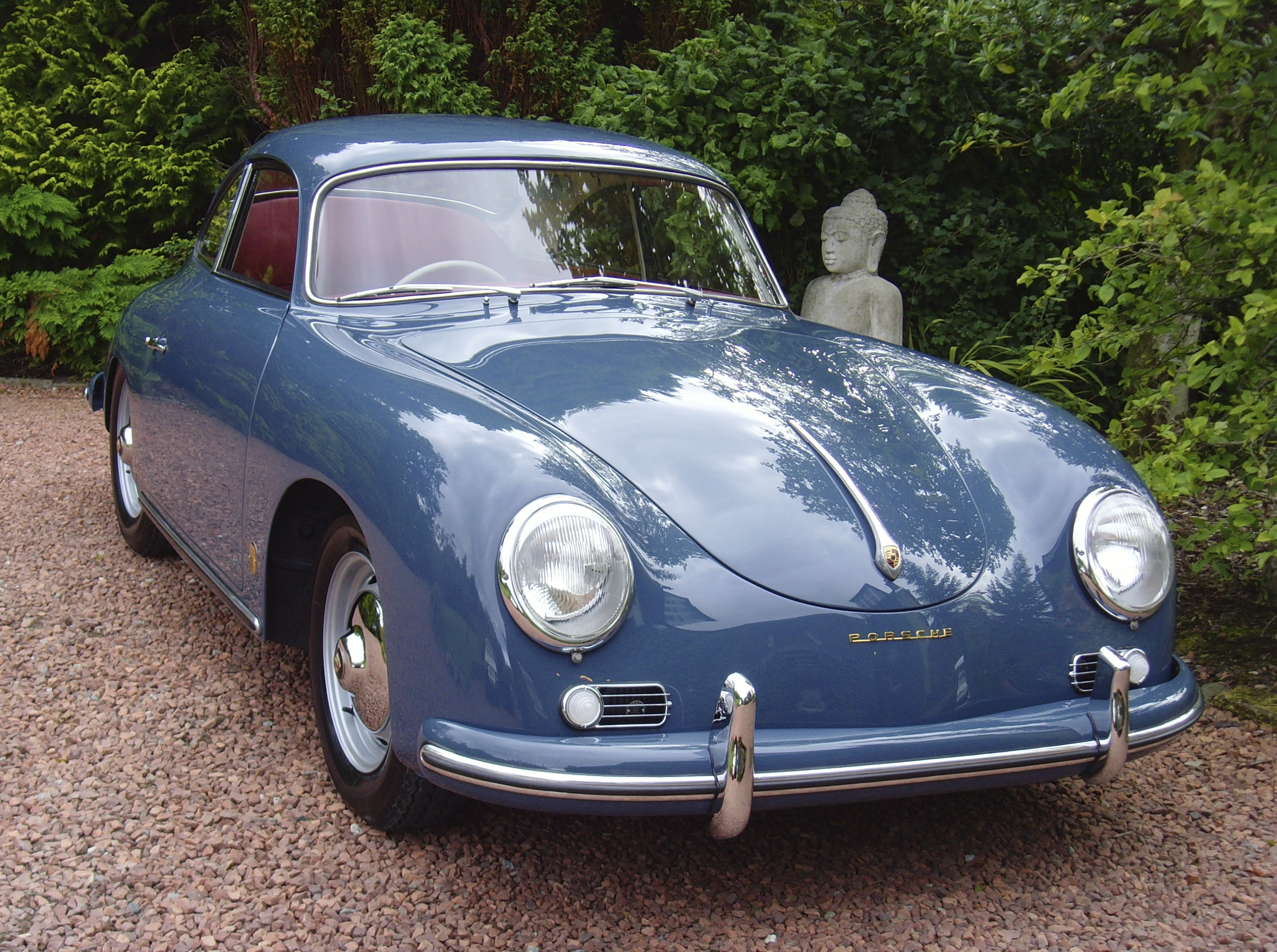 Border Reivers are delighted to be selling this stunning and rare RHD,Porsche 356A coupe.
This is a Matching number car,absolutely everything matches Not only does the Engine,Gearbox and Vin numbers match the certificate of Authenticity from Porsche but all the body numbers on the inside of the doors,boot lid,bonnet and hinge covers all Match .This extends to 4 of the road wheels & the sender unit ,which are all date stamped.This is because this car has all its original body panels. With the exception of the floors,which have been replaced.We have the original buff log book confirming it as being supplied by AFN now Porsche UK.
To Captain R.C.G Vivian who registered it in his wife name Violet Vivian.Its know that Captain Vivian is a well know customer of AFN,having purchased several 356s from them.We also have a copy of the original purchase invoice and a Certificate of Authenticity from Porsche
Captain Vivian of Charlton House,Tetbury,kept the Porsche until September 1966
Mr James R. Simpson of Swindon became the 2nd custodian keeping her until November 1970
Mr Denis H. Swinger of Bona Lighthouse,Loch-end became the 3rd custodian
who kept it until April 1981
Mr Robert MacRae of Eilean Donan became the 4th custodian who kept the car until December 1987
Mrs Caroline F Matheson became the 5th custodian
Making this a 5 owner from new car.
Border Reivers have carried out a mild restoration which included a bare metal repaint and these photos do not adequately reflect the beauty of this car. When viewing the car in person the richness of the colour comes out much better and only then can you truly appreciate the quality of the paint finish.
* note * This car took 1st prize at the largest gathering of Porsche cars ever seen in Scotland on the 1st of September 2013, It also won  best early air-cooled at the Scottish National Concours 22nd Sept 2013.
If you want to know whats involved and the restoration costs of a Porsche 356 check out Willhoit Auto restorations wonderful site.
£ SOLD
Worldwide Shipping Specialists
If you have similar top quality cars like we sell, please call Tom on 07591112581.